Technological Advances in Testing the Patient with Acute Vestibular Syndrome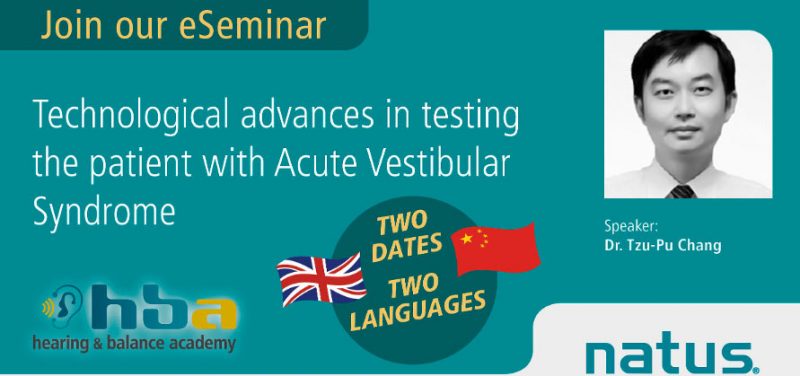 Welcoming our presenter Dr. Tzu-Pu Chang, a vestibular neurologist in Taiwan. He is the attending Neurologist at TaiChung Tzu Chi Hospital and an Assistant Professor in the Department of Neurology at Tzu Chi University.
Course introduction:  
The three-step vestibulo-ocular test battery, HINTS (Head Impulse test, Nystagmus, and Test of Skew), is the accurate method to differentiate central from peripheral vertigo among patients with acute vestibular syndrome. The VOG-assisted HINTS is even more sensitive, and the quantitative results can be transmitted remotely for interpretation and diagnosis. Here we review the principles and application of HINTS and VOG-assisted HINTS.
Learning Objectives:
At the conclusion of this seminar the participants will be able to:
Identify the Importance of vestibulo-ocular exams for acute vestibular syndrome
Identify the Vestibulo-ocular exams for acute vestibular syndrome: The principle and application of HINTS
Discuss on case demonstration
Identify the Technological assistance of vestibulo-ocular exams: VOG-HINT